Feedback on "Don't Breathe"
November 13, 2016
"Don't Breathe," reviewed by Cade Aguda, is a positive reflection of the movie. In just six paragraphs, Aguda was capable of explaining several aspects of the film and showing a positive stance all throughout the piece of writing. She has explained all the things that the movie has accomplished like being able to film an entire movie in such a small space. Furthermore, she gives us a fare warning of what to expect when it comes to jump scares, which may be an important factor to consider for a viewer.
Although Cade was able to explain the movie well, I feel that she shouldn't have left an aspect out. In the movie, Rocky and Alex were accompanied by Money (Daniel Zovatto). Even though he was not shown all throughout the movie, I believe that he should've been mentioned in the review for he was a thief and a protagonist of the film. Besides this factor, I agree with Aguda and find "Don't Breathe" intriguing with the way she introduces it to the reader. According to the review, "Without spoiling the plot, I'll just say that I was terrified at the level of realism in the story, and satisfied with the choices the director made when it came to shocking us." This quote is convincing enough to make the reader want to watch the movie and shows a clear positive stance. Though Cade Aguda did leave out what I would consider an important factor, she still did a terrific job of reviewing the thriller.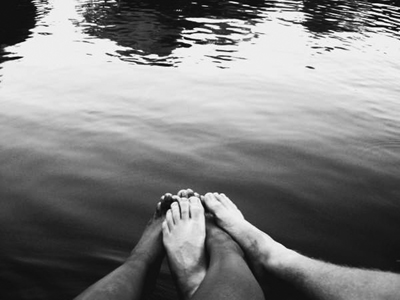 © Michelle W., Ada, MI