stunner
September 14, 2016
  "stunner" by Vamika Sinha sheds a light on a topic that many disregard or view as unimportant: insecurity. In the magnificent poem it talks about how a person uses photoshop to overcome her insecurites. It poses a very important question. Do people love themselves more on a screen, or in real life?
   I absolutely adored this poem because although not many in its words, it has a strong meaning that really hit me hard as I was reading. People hide what they think to be flaws and imperfections with a digital fantasy because they want others to see themselves as the person on the screen, and not the person in real life, with freckles and acne and birthmarks. And this is not right because we need to accept ourselves as we are since everyone is human and imperfect, as to not waste our lives sitting in front of a computer, becoming slaves to society and wasting our lives. And I believe Vamika did a wonderful job potraying this.
     As her poem says, ..."which do you love more? the girl on the screen or the girl in your skin?" These lines made me think. I realized that people actually love the inhuman human on the screen rather than the real person in their body. And that scares me. We would rather look at a fake who looks pretty than look at a genuine person who has flaws, as we all do. And the thing that petrifies me most is I am one of those people. This poem made me realize so many things in the span of six lines. It forced me to open my eyes to reality. We as a society should stop making people that have flaws think they are less important than fakes on a screen. And Vamika beautifully presented this notion in this amazing poem.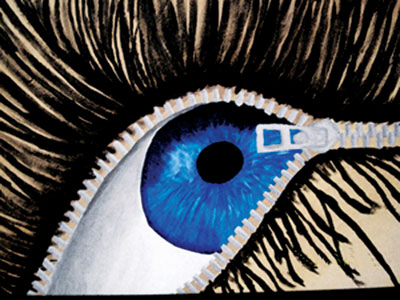 © Brad S., Lecompton, KS