Thank you
MAG
June 11, 2016
Dear Editor of TeenInk,
I wish to express my gratitude to you, Editor.
Before TeenInk, I thought I was a good writer, and it was my pride and glory. I loved to write and thought I was going to be a famous author one day.
Then I went on TeenInk.
There, I saw all these amazing works by teens just like me, writing from fiction to death penalty. There was so much writing, but I saw how little went onto the magazine, and how much less won the TeenInk awards.
First, I thought, "Piece of cake! I'm gonna get published in no time!" I wrote something and sent it to you, "knowing" it'll get published.
When it didn't, I shrugged it off, saying to myself, "Whatever. The next one's probably going to be published." But it didn't.
You may think I'm complaining about how hard it is to get published on this magazine, but I'm not. I'm thanking you, Editor.
Before, I had been so blind to see what would be successful or what would be published. I thought my writing was good enough. I was wrong.
Now I see the competition against me is great, but I'm not giving up. I'm using this as a challenge. Now I can inspire myself off of others' works and make my writing better. I should have known the publishing world wasn't easy.
Thank you, Editor, for making this website. Thank you.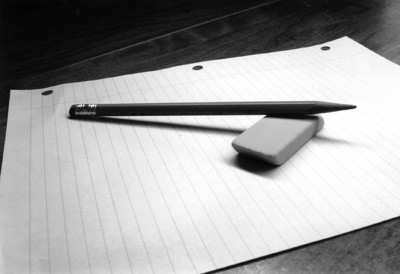 © Michael H., Mildford, CT