love letter to my body
MAG
November 5, 2014
"love letter to my body" by "Angie" is an extremely well-written poem. Angie cleverly depicts the life of a self-abusive teenager from a different perspective: her own body's. Her writing is relatable and speaks to readers in a completely new way. She tells her body how sorry she is for making it go through all the pain she has subjected it to. Angie gives her body its own soul, its own thoughts. I hope teenagers will read this and rethink what they're doing and how they're feeling.
Although I have never been through the pain that Angie so depressingly describes, I can almost taste her fear and sadness. It made me look at things in a new way. We are harming our bodies for our own problems. We are scarring our bodies for our own sadness. Angie writes this letter to her body, apologizing for every razor that touched her skin, for every curse that left her lips. "i'm sorry i ever wanted to rip my arms open/with a shard of glass/because you don't deserve that," she writes.
Angie tells us, in this perfect way, that we need to stop hurting our bodies. And what better way to apologize for doing that than writing a letter.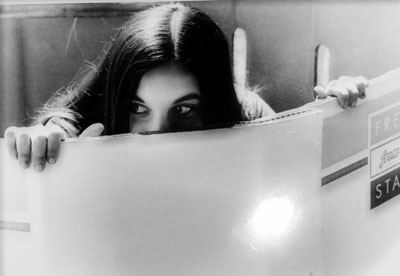 © Sarah S., Winter Park, FL