Music Has Made Me Antisocial
MAG
October 17, 2014
I can relate to Alice I.'s poem "Music has made me antisocial" in that I would consider music my life now. I love that she doesn't directly use bands' names, but hints at them. For instance, instead of saying Panic! at the Disco she writes, "… and panics take place at discos." This allows the reader to think about that particular artist, or others. When Alice mentions those "bands that I've never heard before but are British …" The 1975 didn't come into my head; One Direction did.
Alice's poem lets readers reflect on their musical interests. It allows them to relate because they too prefer listening to music over chatting with friends sometimes. Her word choices make the poem relatable, and the placement allows it to flow.
Alice put into words what others may not be able to: music has an enormous effect on people. Great job!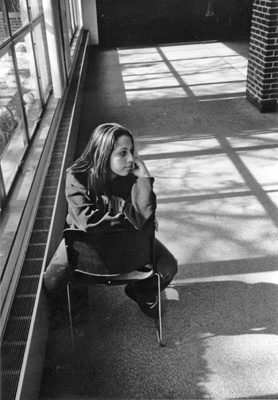 © Leighann E., Westport, MA