Dreams
MAG
September 30, 2014
Following your dream is hard, but sharing your dream is harder. People will tell you that it is stupid, that you should give up, that you shouldn't get your hopes too high. If you keep your dream a secret no one can tell you it is impossible. By doing this you avoid the critical comments, but you miss the support as well.
I tried to hide the fact that I was writing a book. I never wanted to share my writing with the class because I was afraid someone would tell me how awful it was. So I wrote with my heart and soul and kept it hidden away. Only recently did I realize I wanted others to read my work.
Here's what helped me come to this conclusion: I have an English teacher who would write notes on my paper saying she agreed with my ideas or thought I had written a great essay. Her comments made me feel good, but I knew she did this for many of her students. Then one day she showed me Teen Ink magazine. She caught me off guard when she suggested I submit my work for publication. Me? I couldn't do that. It would never be good enough. My teacher just looked at me when I said that. That's when I realized she truly enjoyed my writing and believed I could get published.
I decided to give it a shot. I started showing my friends my work, and they loved it. That really inspired me. Now that I see how many people enjoy my writing, I believe I have a chance of being published.
It can be scary sharing your dream with others. But if you don't risk it, you may miss your chance to prove you can do it. I think anyone can do anything if they set their mind to it. So don't be scared to share your dream with others; if they shoot it down, that's just one more person you get to prove wrong when you succeed.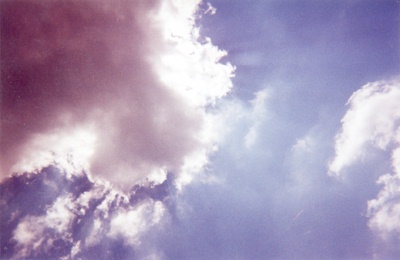 © Kena A., Huntsville, AL