Geniuses Are Rarely Tidy
MAG
April 29, 2014
"Geniuses Are Rarely Tidy" by Tess R. is a charming yet introspective piece focused on a problem most kids face: the inability to keep their room tidy. Quirky characters (like Mrs. Spraybottle and Mr. Washcloth) and details comparing her mother's satisfaction to devouring dark chocolate almond bark, make the memoir light-hearted and compelling.

This piece reads like a classic coming-of-age story, the details flowing seamlessly into one another, and the characters (especially her mother) are described flawlessly. At the end of the piece, Tess acknowledges that some of her childhood clutter was unnecessary and simply the product of immaturity, demonstrating her own growth.

However, this memoir is more than just an entertaining tale; it tackles larger issues, like existentialism revealed through Tess's feelings of the equal importance of inanimate objects. After she watches "An Inconvenient Truth," she becomes horrified by the amount of trash she produces and how humans are so insensitive to their world.

While the description of her "contortionism" to sleep among her stuffed animals is endearing, it also shows how Tess struggles with deeming herself more important than her comforting toys. This problem remains partially unresolved, but the piece ends with compromise; Tess understands that overdone empathy is just as harmful as apathy, while she recognizes that there will be more battles in the future, alluding to the pencil nubs, paper shreds, used notebooks, and shoe boxes that she still keeps in her closet.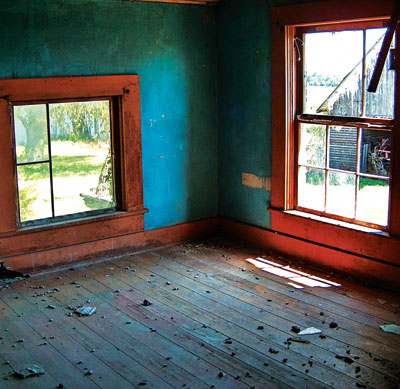 © Sean C., Princeton, IL