Feedback on "Open Up"
May 20, 2013
The piece "Open Up" is about someone that finds it difficult to trust people. It is challenging for her to give and show trust. People call her "guarded". She compares herself to the Bastille. Contrary to the famous quote, she would rather never love at all then have loved and lost.


I connected to this piece. I also have trouble trusting other people. Sometimes I find myself talking quietly in the street or flipping over my paper in Creative Writing class when I have to leave the desk. I am terrified by the thought of strangers knowing and speculating about my life. Being introverted, I sometimes find it difficult or even unnecessary to let people in. I used to spend a lot of time alone, but now I am trying to make a change. I like who I am, and I don't want to change that. But when spending time with people seems like a fun activity I would be comfortable with, I go for it.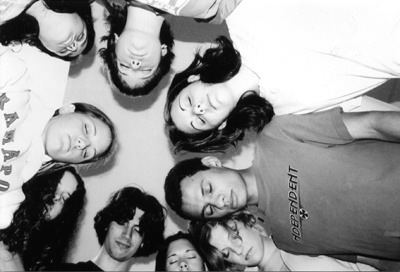 © Emma L., Oakland, NJ