"Slipping Through My Fingers" Review
May 20, 2013
Tick-tock, goes the clock. Slipping Through My Fingers by Sophie is a short passage about time slipping away with the author unable to decide who she wanted to be when she grew up, and that she is "too old" to be anything, despite being 14. The tone of the article was rather grim and many teenagers can relate to this feeling, I would assume. Well, I could relate to it. Casaico included a part where she wrote that she missed out on an opportunity to play volleyball for her school, and that "it's still a kick in the gut when [she] see['s] kids barely older than [her] breaking records and realize[s] [she'll] never do that."
I know how she feels. I guess a similar situation is when I tried out for a 'talent' school and tested myself for two categories, two things I loved: writing and drama. Though, I got into the writing talent and I enjoy it very much, whenever I see a school drama performance if I find myself in the auditorium, I can feel a pang of jealousy, or regret. I missed out on an opportunity to be able to perform on-stage, just like them— and just like Casaico. From this missed opportunity, there is a good chance I may never be able to perform as well as people from that talent, even if I go to a normal, non-talent school. It is just an interesting thing to think about, how much of a difference a couple of numbers on a page can make a life and the mentality people possess…
The same went for sports. I never played any sport, and seeing as the competition is so high, how could I ever serve a point or kick into a goal at this point, so late in life, if I wanted to start? Casarico is right— opportunities are supposed to be available at this point in our lifespan, why instead are they becoming so limited?
As a fellow teenager, I also want to be everything and be good at everything, which is not possible. I am known to start project after project in various fields— writing, art, music, dance, computer science— and eventually grow bored and move onto something else. Sure, I'm just a kid, really. I still have my whole life ahead of me, right? I have lots of opportunities open for me? Yeah, well, so does everyone else, and there can't be room for everyone. I know someone somewhere is trying harder to achieve the spot in life I yearn for, while I lounge around, waiting for the future I want to catch up with me…And find that the clock strikes 12o'clock before I finish the assignment.
In any case, I felt that I really could connect on a personal level to Casaico's article, and must thank her for writing such an eye-opening article.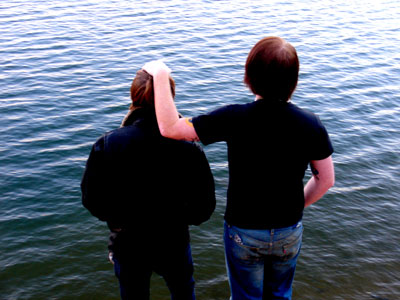 © Michelle B., Blairsville, GA