Fiction Section
MAG
March 8, 2013
I love the idea of a magazine written by teens for teens. The readers connect with the stories and find inspiration. While the nonfiction is interesting, there should be more fiction. Fiction allows magazines to explode with imagination and wonder.

The fiction section in Teen Ink tends to be lacking in quantity, but I think it is the best part and deserves more space. On average, nonfiction is 24 pages, while the fiction only includes about five pages.

I think that Teen Ink should publish more fiction pieces because they allow kids to show their imaginations and express themselves uniquely.

I love reading, and the majority of what I read is fiction. I know many teens have similar feelings about fiction. I hope to become an author and write fantasy books. Many of the stories I read in Teen Ink have influenced the stories I write.


Editor's Note:You are right, we normally have 5-6 pages of fiction, but this month we have 14. We hope you enjoy it.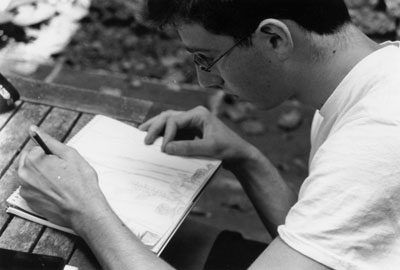 © Kira L., Bethesda, MD