"The Mohawk" Feedback
March 5, 2013
The Mohawk by Samantha is a well-written, perspective-changing non-fiction piece that describes her experience with being a good student and a respectful teenager, except getting a Mohawk. She describes how the students and adults around her treat her differently because of her hair; treat her worse. She was forced to deal with the higher-standards set for her, and everyone's suspicions and distrust of her because of her external change, and her challenge to regain people's respect. This article truly left an impression on me, because if I were in the situation of the people who saw her new hairstyle, I must admit that I would act the same way toward her.

I am very scornful of "rebellious" sort of clothing and I know that I am not the only one who judges the book by its cover. My immediate first impression of people usually come from what they are dressed like: if they wear heavy make-up and carefully-chosen vibrant-colored clothing, it already gives me a personality to expect: rude, snobby, lazy, uncaring of their grades, disrespectful, with a 'if-my-friends-jumped-off-a-cliff-and-said-it-was-'in'-so-would-I" sort of description; people I would avoid. If people don't wear heavy make up, are quiet, wear dull clothing, and are overall not the icon of attraction, a different portrait is illustrated in my mind: intellectual, friendly, always-quiet, respectful; a person I could be friends with. As for someone with a Mohawk, before reading this article, I know I would dislike them. I would be contemptuous and follow my instincts that they should not be trusted.

I now realize how ignorant I was.
It was no surprise that this article slapped me in the face and ripped off my veil of ignorance. The justification of this generally 'unacceptably' styled hair was convincing enough for me to feel shame about how I view other people. Simply because they are not like me does not mean that they are any less hard-working, any less worth my time. Thank you, Samantha, for really opening my eyes to this situation which I did not see the problem beforehand. This article has inspired me to broaden my horizons, and not hate just because of the differences in clothing. Granted, some stereotypes are accurate, however, as evident through your article, certainly not all are. From now on, I will consciously try to tolerate all forms of external expression, and so I must thank you for inspiring me to pursue this new goal.

My only hope is that the same effect was made on the other people who are just as ignorant as I was, and that slowly, a more tolerant society will be created.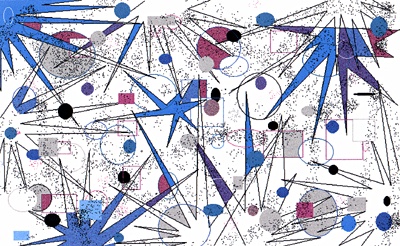 © Sierra G., Springfield, MA