How Important Is Beauty?
January 3, 2013
"How Important is Beauty?" an expose on beauty by Sissy S was very intriguing. I never realized how much influence beauty has on our both past and present day society. She really made me rethink all the stereotypes about people that I had made based on their appearance. All of the statistics sprinkled throughout the piece really emphasize the control this constantly overlooked topic has on our lives.
Even little things that everyone encounters daily can be biased signs of beauty. A good example Sissy brought up was that even from childhood one could interpret Disney princesses as symbols for the belief that good looks equal good lives and personalities. I believe that beauty isn't necessarily how you look, but it is a reflection of what's inside you. There shouldn't just be one definition of beauty, but many different styles. People are very diverse, and I am sure beauty comes in just as many different flavors.
So thank you Sissy, for addressing this matter, and opening many eyes. I really think it is important to fight stereotypes, and you succeeded very nicely in doing so. I know that the next time I judge someone I barely know based on their attractiveness, I will think twice and really get to know the person before labeling them.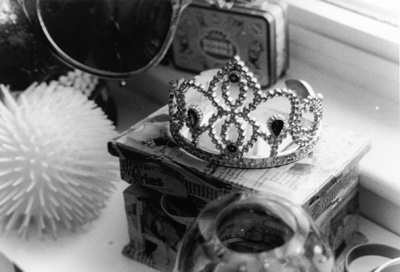 © Bayta R., Beverly, MA