The Ghost of Christmas Past
November 29, 2012
After reading through Spencer W's "The Ghost of Christmas Past," I couldn't help but be reminded of all the Christmases I took for granted when I was little. In this article, which was part of the December issue, Watson discusses the shift in his Christmas experiences as time went on. What was once a warm, festive holiday eventually changed into something colder and more distant. Even the author's faith in God, which is one of the most important aspects of Christmas to me, had been lost.
Although my faith is very much in tact, I can still relate with Watson. I remember my five-year old self, admiring the fake pine tree that touched the ceilings, intricately decorated with a plethora of ornaments. There were lights, bells, and stockings hung everywhere, and we still bothered to wrap presents in wrapping paper instead of cheap gift bags. Now, however, Christmas sometimes only feels like a day off from work or school with extra food. As time passed, family members moved on with their own separate lives, and my family just seems that much smaller, despite only having only three fewer members than before.The lights, tree and decorations haven't been placed in their same spots for years, and I don't fall asleep to the sound of the sometimes repetitive Christmas carols anymore. The holiday is nowhere close to the blissful day I can still remember waking up to as a small child.
Still, I remain optimistic. I know that, someday, the spirit that is supposed to come with this holiday will surround my house once again. My Christmas experience may never be exactly the same again, as Watson had said, but I still think that I will feel the sense of Christmas joy that I had once felt. I hope that everyone else will keep this feeling with them during the holidays, no matter what they celebrate. Even if time passes and drastic changes happen, it is still always possible to hold on to the warm feeling of the holidays.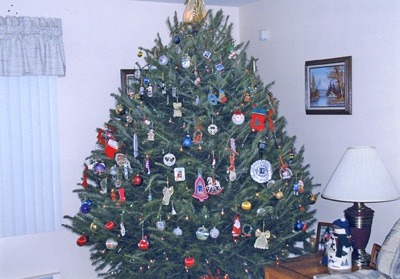 © Brian N., Mildford, CT