Feedback
November 29, 2012
"You Stole My Obama Sticker" was a piece published in the December issue. It is about a Romney supporter tearing an Obama sticker off the author's car bumper. The narrator was annoyed at the poorly thought-out action. She didn't see why they thought it was necessary.

I liked the author's idea of writing the piece as a letter, and also agree with her point. Obviously, the person who did this wasn't thinking. In this case, all they did was to take off someone's car sticker, but it could have been worse. They did not realize that they weren't actually helping Romney.

In addition to the author's points, though, I had my own ideas about this action. Why did the person do this? They, or someone that had a large influence on them, were most likely drawn in by a well-made campaign. They failed to see the truth: not everything would have been perfect if Romney had won. And now that Obama has won, not everything will be perfect, either. The problem with campaigns and advertisements is that they try to convince the audience that if they do something such as casting a vote for the right person, everything will be alright. Extensive and important-sounding campaigns can easily be held about trivial nonsense. Politicians and advertisers alike excel at deceiving people. Overall, I think we need to start thinking with our own heads.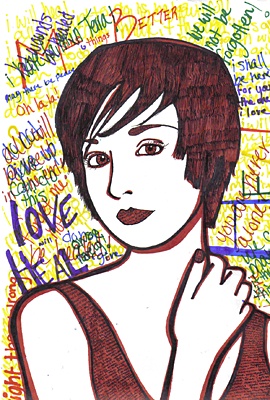 © Sara D., Aiken, SC