Rejected
November 29, 2012
"Rejected" by Rachel C describes a process that is all too familiar for a number of us. As the title states, being denied can be a banal experience, but you can always be proactive and make the best out of your burdensome situation.

In her short recollection, Rachel believes that she has "failed again" after her seemingly exceptional writing for a contest granted her nothing but a denying form letter. She goes through the basic steps after seeing the dreaded e-mail; pretending it wasn't there, not understanding why she wasn't chosen, anger and abuse on her poor computer, and then starting on another idea. The part that left me surprised was when she printed out her losing contest submission and placed it with the pieces of work that she liked.

Rachel, I understand the feeling of rejection. For the past six years of me taking writing seriously, I never won a contest. At points, I felt my talents were mere fantasies in my head, and that they were as mediocre as a kindergartener's sentence structure. It would take a while for me to regain my confidence. I applaud Rachel for being able to retaliate so quickly. This shows that self-acceptance is the chief resolution when others think differently.

Thank you, Rachel, for reminding me that it's my opinion that counts. If I am satisfied with my words, then that's all that matters. Others can reject you, but you can't turn on yourself. Writing is subjective, but you have to be content with the words that flow from your fingers.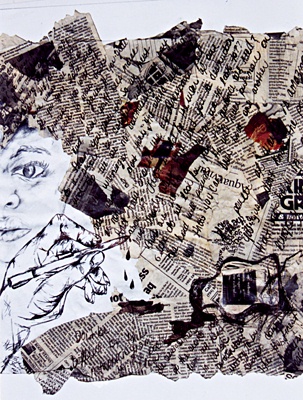 © Lashieta F., Kannapolis, NC