How I Became a Murderer
MAG
October 11, 2012
Chelsea Stratton's "How I Became a Murderer" tells the sad story of her experiences in "the art of euthanasia." While some deaths of shelter animals are justified, she recalls one in particular that was not – a once-aggressive pit bull who had been trained and made sociable. Still, no one would give him a second chance, and tragically he was euthanized only moments ­before a phone call came from someone wishing to adopt him. A year later, Chelsea gave the dog a touching, final farewell, scattering his ashes on a beach, giving him a true home.

While some animal lovers may consider those who insert the fatal needle to be heartless, as I had at one point, Chelsea shows that those responsible have a very difficult job. Perhaps this article particularly touched me because I had a dog once – a beautiful golden retriever. He was loving and one of my first pets. However, one day, when a guest of our family had been rubbing him the wrong way, he snapped and bit the visitor's toe, leaving a large gash. Not long after, he was sent back to the pound, and my mother received the news that he had been "put to sleep." I was young at the time and believed this merely meant that he was going to take a nap.

I was quite distraught when I eventually understood the meaning of that phrase. I soon came to believe that those at the shelter were cruel for putting down a dog that could have lived a good life with a new family had he been given a little more time. Ignorantly, I even believed those who ­euthanized the dogs were equally inhumane, although I would later find out that this assumption was wrong. This article shows how hard it is being responsible for these animals' deaths, how it affected the author, and the great lengths she took to pay her respects to this animal.

Chelsea, thank you for bearing this heavy responsibility. Although it is tough, and there are times when the job seems unjustified, there will always be someone who is assigned this job. I'm glad to know that it was given to someone who cares about animals as much as you do.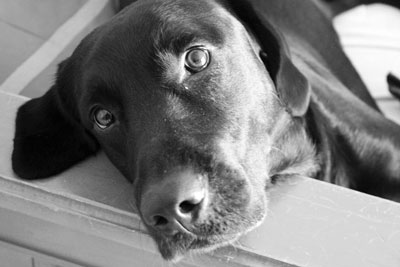 © Lindsay L., Snohomish, WA