Feedback
September 13, 2012
Alexis Denk's poem, "Sister's", was wonderful. I am from a family with a lot of people in it. I have 2 brothers and we are best friends by choice. Knowing I'm not the only one that's best friends with my brothers or sisters is a relief to me. Like in the poem she's best friends with her sister. My brothers and I are family for life and I love that.
Alexis's poem, I think is a wonderful poem because it relates to my life. I love how it says ,"related by chance", and I Love how my brothers and I are related by chance to and also how we are best friends by choice. We will always be brothers and sisters for the rest of our life.
This poem made me not feel so embarrassed that I'm best friends with my brothers. It made me feel good to know other people are best friends with their siblings to. I give Alexis Denk's poem my highest thought and feeling about this poem; I love this poem and think Alexis did an outstanding job writing it. I think Alexis should write more poems. She's a great poet.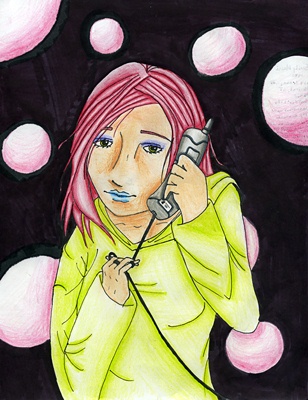 © Emily M., Milford, CT