That Feeling
September 13, 2012
Julie Kate Brooks's nonfiction article,"That Feeling ," tells us how everyone feels invisible at one time or another. Not everyone realizes that being invisible s common. She also talks about her conversation with a boy named Luke who thinks she is weird. She talks to him about screaming and none hears you.

I can relate that invisible feeling she is talking about. It's like no matter what you do or say no one hears you. Almost as if you are screaming at the top of your lungs and everyone is too busy to care, all caught up in their own little worlds.

I think you shouldn't care about what this Luke guy because obviously he is too much of a jerk! You want someone who doesn't make you feel invisible and someone who doesn't call you weird. All in all I think what you are going through is common and that,"That Feeling," will pass and you'll be heard in it.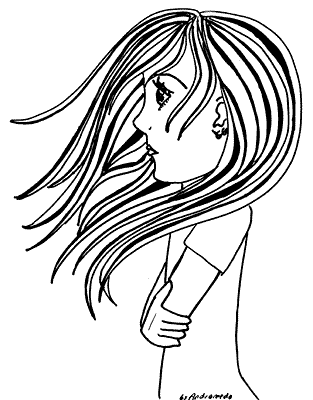 © Andromeda M., Milford, CT