Taking Back Control feedback
June 11, 2012
"Cara's" nonfiction piece, "Taking Back Control", centers on a very traumatic experience of the author's: rape. It focuses on the life changing effect this had on "Cara's" life, the effects that extended far beyond that one moment. She tells her story with painful honesty, and one can feel the raw emotion behind every word.

What's so unique about this piece is the message it conveys, the key theme that rings true throughout. It is not a tale ridden with cheesy "It gets better" and "It will all be okay" lines. The main point is more so about the road one must take to achieve a status anywhere close to "okay"; one cannot simply write a line or two about therapy sessions and then devote the rest of the page to how happy they are one year down the line. "Taking Back Control" tells of the painstaking, almost torturous process of healing from such mental anguish. "Cara" because almost completely consumed by the rape. The initial feelings are of intense shame and fierce denial, and from there on "Cara" describes an agonizing road full of feelings of hopelessness, self-hatred, and most of all, the overwhelming sense that she will never again have any sense of power over the direction her life takes. This latter most emotion is the root of her new-found desperation; she says, " 'Out of control' is what I was feeling. It may not be an emotion, but it has a huge meaning and is a vital part of one's life and happiness. To lose control is one thing, but gaining it back is another. It's hard to get something back that you didn't know you were missing." She takes her readers through her initial downward spiral, where she attempted to steal back control over her life and became very self destructive; smoking, drinking, and rebelling against authority all became attempts to make herself feel better, to get over the rape, something that inevitably failed.

Ultimately, "Cara" came to realize that she would never "get over" the rape, but instead had to learn to cope with it. The conclusion of her heartbreaking story had a subtle but important change of tone; from one of intense despair and desperation to a voice that had the touch of hope in it that spoke of a brighter future. She was still far from the goal of reclaiming her former happiness, but she had definitely reached an important point in her journey to it.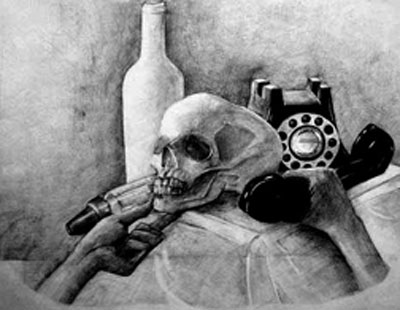 © Xiao H., Naperville, IL