Dear Sexist Pigs
MAG
April 27, 2012
In her article, "Dear Sexist Pigs," Alexandra Zurkan described how the chauvinistic boys in her algebra class constantly demean women and how degraded it makes her feel. Just like her, I believe that this is a serious topic that can affect many negatively.

This piece was written in a sarcastic voice, but it is apparent that Alexandra does not find sexist jokes amusing. In fact, she made it clear that these comments are very hurtful. Reading her examples of the immature remarks her peers made, I could feel her frustration and even anger. I have met similar people at my school who find such jokes funny, so I could relate.

It should be made perfectly clear that Alexandra was not generalizing about all boys. She was referring to one group in her algebra class. In fact, the piece was written as a letter to those students. This is another point I agree with, because gender stereotyping is wrong and hypocritical.

Overall, "Dear Sexist Pigs" was well-written and had a distinct voice. I appreciate that the author stood up for women and ­refused to let sexist comments bring her down.

I also applaud Teen Ink for continuing to print inspirational and thought-provoking articles like this one.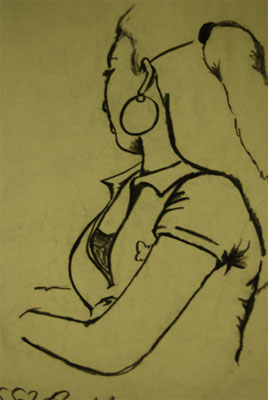 © Janessa B., Kannapolis, NC