Dear Sexist Pigs feedback
April 27, 2012
The article "Dear Sexist Pigs" by Alexandra Z is an exceptional piece of writing in virtually every way imaginable. It uses a clever balance of sarcasm and harsh reality to convey the writer's feelings on an extremely serious and sadly widespread issue: the constant objectification of women by men.

Alexandra Zurkan demonstrates her problem in a letter from her, to the "sexist pigs" in her very own Algebra class, a unique, eye-catching, and effective format that easily grabs the attention of any reader. The format also serves to make the issues more personal to the reader, as the examples Alexandra gives are those that can be found in any classroom, but are sadly overlooked or disregarded by many. For instance, the fact that the males in her class are much more likely to misbehave and make crude jokes when a substitute is a woman, whereas if it is a male, they are more obedient. She also points out that boys make inappropriate jokes targeted at other females, and draw disproportionate male anatomy on the whiteboard, effectively ensuring that girls feel degraded and uncomfortable. Essentially, their thoughtless, misogynistic ways serve to enforce the old policy that men are superior to women, and always will be.

This piece brings to light a constant problem that clearly requires more attention than it is receiving. This ever-present sexist atmosphere is wrong on so many levels, as it for all intents and purposes spits on years of progress that so many women have strived for in achieving gender equality. "Dear Sexist Pigs" will certainly become a piece that opens the eyes of young girls, teachers, and hopefully even the "sexist pigs" in question.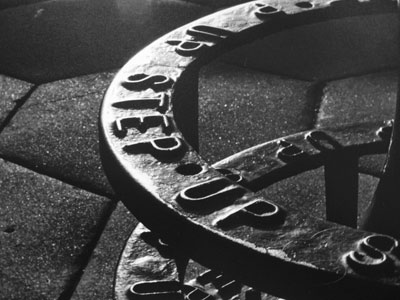 © David D., Apple Valley, MN