Discretion: Teens' Greatest Fear
MAG
October 31, 2011
Kate Beckman beautifully sums up social interaction between teens nowadays, in her article "Discretion: Teens' Greatest Fear." Somehow most teenagers have forgotten what public discretion is today – where communication with anyone and everyone has become almost instantaneous and effortless. They, as Kate puts it, "divulge every single aspect of their personal life to the general public."

Although doing so may delight some who love the comments and attention, it creates frustration for others. As Kate discusses, there are some who pour out so many details of their "wonderful" life, but instead of being acknowledged, they are unnoticed. You feel sorry for these people who seem so left out of the social world but are trying so hard to be a part of it.

Kate clearly explains her point, with an excellent knowledge of the teenage mind. She speaks directly to the reader and cleverly dissects modern communication, bringing up several interesting points. She definitely hits the nail on the head when she discusses the reason behind communication indiscretion. By oversharing, teens try to grab others' attention to make themselves think they're popular, calming their fear of being unknown. However, they don't show their real lives; instead they perfect a false image that won't do them any good in the long run. So, take this message to heart, and spend your time improving your life, not your status.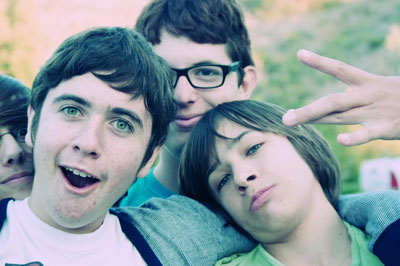 © Piper A., Somewhere, CA