Cyber-Bullying
MAG
August 31, 2011
In "Cyber-Bullying," writer Andie D. suggests that readers review what they post on the Internet beforehand in order not to offend others. Cyber-bullying is a big problem that can cause depression and even suicide. While cyber-bullying is a legitimate issue, I don't think it is as terrible as the media would like us to believe. The real issues here are bullying in all its forms and the mental health of teens.

Cyber-bullying is exaggerated by the media to confirm parents' fears about the Internet and new technology in general. For example, after Phoebe Prince, a high school student, committed suicide, a New York Daily News headline said she was "driven to suicide by teenage cyber-bullies." However, this is utterly untrue. She was driven to suicide by classmates and people she knew. The newspaper even said that most of the abuse Phoebe endured happened in school and while she was walking home.

When we label negative comments on the Internet "cyber-bullying," we are lacking sensitivity to the true meaning of bullying. Real bullying is malicious and repeated physical and verbal abuse, in or outside of school, not the petty and meaningless insults that teens throw around at each other. Cyber-bullying isn't new at all. It's the same bullying that's always happened, only now it's coming via a different medium. The media has created a boogeyman for people to be scared of, instead of addressing the real problems: bullying and teen mental health.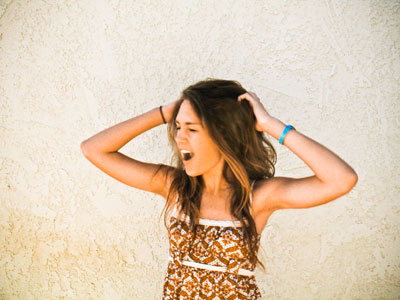 © Summer Q., Dana Point, CA