RE: "A Story of Procrastination" (Anonymous).
June 25, 2011
I'd like to applaud the anonymous author of "A Story of Procrastination" for capturing the jumbled, "poisoned," and rushed thoughts that often arise when writing a creative piece under a fast-approaching deadline. I am, however, not convinced that the idea of procrastination is as negative as the both the story and society often portray.

With continuous fast-paced work seeming so integral to success, many find themselves undervaluing time spent relaxing, thinking, and winding down. The result is a growing proportion of overworked and overstressed workaholics who find themselves with less than seven hours of sleep each night and without the time to eat properly cooked, nutritious meals. These people are not only more irritable and less productive, but they are also more vulnerable to depression, obesity, and other health concerns.

In a sense, procrastination does contribute to this problem. For example, a student who waits until the day before the due date to begin studying for an exam is unlikely to get a full night's worth of sleep. The student also risks a poor performance and sometimes worse; there have been more than a few occasions in which students have fallen asleep in the exam room and failed to complete their papers.

Despite all this, the negative connotations around procrastination do not remediate the problem. Rather than simply encouraging initiative and good regular work habits, these connotations also discourage finding the time and space required to breathe. As a society, we must learn not to value procrastination's connotations or procrastination itself, but rather the active effort of taking time to recharge. This, in combination with initiative and self-regulation in schools and in the workplace, is what will make us healthier--and happier--people.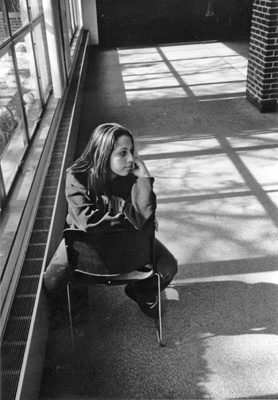 © Leighann E., Westport, MA