Give a Smile and Kindness
March 1, 2011
"Treat others as you want to be treated."That's my schools (north middle school) motto and it has actually followed me through my daily personal life. I always see people being rude and disrespectful. But what has happened to the kindness? Kindness isn't just opening a door for someone it's going beyond that. Just think outside the box.
I remember yesterday my friend Collin was being teased for shaving his eyebrows. I didn't think it was nice or funny that he was being teased. I stood up to the bully and said "you may talk about others but when it happens to you, you get angry and throw a fit." As soon as I was finished they had stopped and apologized to Collin for being mean and disrespectful.
When people be kind to others it not only makes others feel it makes you feel good too. Kindness comes in many different shapes, sizes and, voices. I don't see why people can't bring their differences together and make peace and make new things. For example with the war going on that makes me sad that there can't be peace.
Not only do I help others but others help me as well. Last year (in my 7th grade year) Nika Baker got me out of a situation. I was being bullied by some girls all because of who I dated. Nika said "you shouldn't have to hurt other people to share your opinion." She made my day for standing up for me and I think it made her day to do that good deed for me.
You see being kind doesn't always mean shaking a hand, holding a door, or just helping pick up some books. It's opening your heart and being there when people need you or when no one else is there. I will always think of others before myself. Do you think you can take the challenge?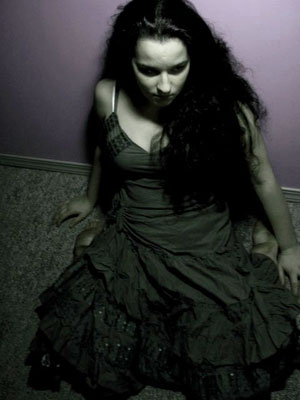 © Brianna D., Everson, WA