bullying in are society
May 13, 2010
The main problem at my school is bullying over 23 percent of students are bullied everyday only 20 percent of students admit to bullying. Bullies make it hard to learn in the classroom and harder to teach for teachers .we need to put an end to bullying before teachers are unable to teach because students are not focused

The worst type of bullying is verbally. Students will start rumors which cause fights. Rarely students will get tired of and commit suicide. When a student will tell the teacher the teacher will say to ignore it or walk away but that rarely works.

Physical bullying is the worst at cedar. There have been over 100 fights this year. I have seen many fights at lunch or at the hallways. The problem is everybody wants to sit and watch nobody wants to tell the teacher or defend the student getting bullied. After the fight student will spread rumors about the fight.

Research says that 30 percent of students that bully end up in jail by the age of 30 or already have a record. Most of bullying happens on the bus. Usually when incidents happen on the bus you will not get in trouble for it. Students will bully where ever there are no teachers.

My solutions for bulling are to have a student sign an ant bullying contract. My best solution is for staff to watch for bulling in the hall ways and commons. The most effective solution is for a teacher to first give a bully a warning then a demerit or detention the last offense should be a suspension. I hope bulling ends soon .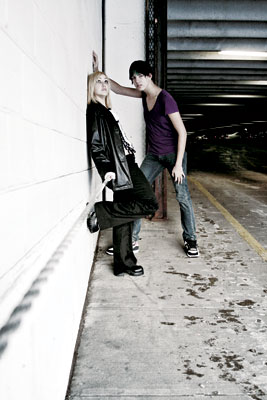 © Jessica F., Bradford, MA