Orange Bracelet
MAG
January 26, 2010
I really liked "Orange Bracelet" by David C. From the first paragraph I could relate: "When asked about the bracelet, I often laugh or say, 'You're right it's dumb,' but that's not what I'm thinking." People ask me why I put Bible verses on my lanyard. Sometimes I act like I haven't heard them, or say "It's nothing," even though it's really important to me.

When David describes Mason's "spiky hair … and pink designer glasses," it's clear he isn't afraid to be different. Mason talks to David boldly on the bus with a bunch of students around. I thought about whether I could ever do anything like that and decided that I couldn't. I am more like David and the other kids and just try to fit in with the crowd, unlike Mason.

When I was done reading the story, I looked at myself and saw that I need to stand up for what I believe. Thanks, David, for your story.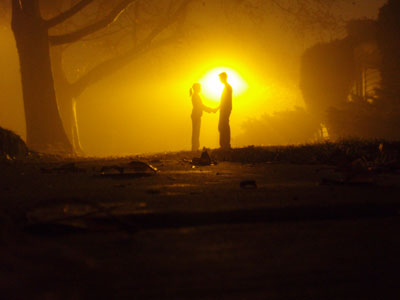 © Tanner H., Kaysville, UT