The Tongue and Peace Sign
June 22, 2009
The Tongue and Peace Sign- AKA the biggest stereotypical pose for one to make for a picture. And guess what? It's made its way onto TeenInk.

Here at TeenInk, there are some beyond talented artist and writers. There are also Kickers (see article), annoying "graffiti" writers/commentators of TeenInk. Finally, there are the Bangers.

Bangers-(n)- (not to be confused with the British term for "sausage")- "Photographers" who submit pictures of themselves and their friends/family doing anything (usually the Tongue and Peace Sign) just to see if they can get themselves published and used for an article. Pictures acceptable for MySpace or Facebook- not for a place where people want to get noticed as artists.

We've all seen pictures such as those described in the definition above (look at the picture above). These "artists" seem to be having a great time using TeenInk as a place to be seen.

But the blame should not be entirely place on the "photographers". It is also TeenInk's editors and whomever it may concern to pick what pictures get shown. TeenInk should try to cut back on allowing "Tongue and Peace Signs" and more pictures, paintings, and drawings that mean
something.

After all, TeenInk IS more or less a haven for writers and artists alike. Why allow insensitive, fame hungry "artists" walk into this?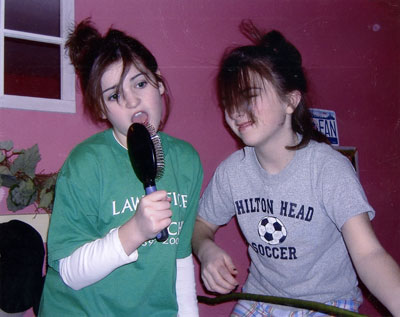 © Grace C., Poughkeepsie, NY