Bella Isn't Weak
April 20, 2009
This article is in written in response to the "Twilight On Equality" article published in last months publication

I would like to start by saying that I disagree with nearly everything said in the previous article. While Bella may appear to be the helpless woman in the books, most seem to overlook the parts of the book where Bella selflessly goes into a deadly situation in order to save the person or people she loves most. For instance in Twilight Edward's borderline abusive behavior isn't just based on love, it's also based on Edward's fear that Bella will be injured by the supernatural world that she has stumbled into. Also despite his overbearing behavior and Bella's obvious inadequacy compared to James, the evil vampire bent on killing her, Bella still goes to face her death bravely in order to protect her mother, father, and the other people in the town. Not just Edward.

Another thing that bothers me is the fact that the author completely disregards the third and fourth books in the series. These two books show Bella's growth as a person and then finally as a young fledgling vampire. It is in these to books that Bella finds her inner strength, and by the end of the fourth book has single handedly saved nearly two dozen vampires lives in a battle against the largest coven of vampires in existence, who are also considered vampire royalty, the Volturi.

The last thing I want to point out to the public is the fact that Bella's love isn't limited to Edward. She fights on so many occasions and for so many people that the depth of her care for fellow man, be human vampire of werewolf, is simply staggering. The most astonishing thing about it is that Bella is nearly always fighting for someone who has hurt her. All the way from Edward, who deserted her, to Jacob, who never got over Bella's desertion in his own way, to Renesmee, who nearly kills Bella while she was still in the womb. If Bella's love for these people isn't the epitome of strength, then I guess I don't know what real strength looks like.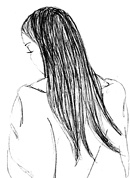 © Miranda B., Neosho, MO