Support Project Alive
January 13, 2018
When you hear the words Hunter's Syndrome the first thing that you think of is, "What is it, I never heard of this before. Well Hunter's Syndrome is a disease that can affect a child from birth and prevents them from serving only to the their early teenage years. Recently there was no final cure for this disease, but now there is and these children have a chance and they need your help. The only way that these students can gain the chance to fully live out their lives is if we can raise money to make this cure we can give them this chance.

An example of someone who desperately needs your help is a young boy named Sebastian, his mother along with other families, who also have children with Sebastian's condition started an organization in 2015 called Project Alive. This organization is doing the best to their abilities to raise the necessary amount of money needed to help make these children's and parent's dreams of living a full life a reality. So far they are not alone, the school's of American Heritage in both Plantation and Boca Florida have rallied behind Sebastian, his mother and the rest of these children and their families, and are supporting these families in their battle for survival. But we can't do this alone, to be able to make this dream a reality these families also need help from people like you.
Allow me to tell you the story of Sebastian. When his mother Jennifer was pregnant with him, she believed that she was going to live a happy life with the latest future edition to their family. But as Sebastian came to no longer being a baby boy, she suspected that something was not right. After doing a lot of research on the internet and seeing a geneticist, who at first did not believe that Sebastian was suffering from the inedible. But after going through genetics testing the sad truth was confirmed, Sebastian had Hunter's Syndrome. Not wanting to one day lose her son Jennifer along with the rest of her family became inspired to use all of their power to allow Sebastian to survive.

I have personally meet Sebastian and from what I can tell you he is one of the sweetest boys that I have ever met! He loves to enjoy a good slice of pizza and a bowl of lentil soup, like many other kids his age. He loves to take a nice morning drive in his plasma car and at the moment he loves to play with at the moment is legos. And of course every young child has a superhero that they look up to, and Sebastian's is, well you name it. He just about admires every superhero out their. One time, which I think is absolutely adorable, he went out dressed as gecko from PJ Masks. How cute it that!

So, please go to Project Alive.com and donate, for even the smallest donation can help make a great impact in these kids lives!! Thank You all so much!!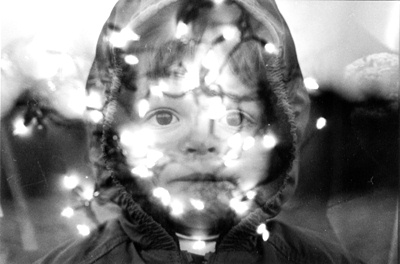 © Catlin B., Marblehead, MA