Smoking: Just Why?
November 27, 2017
Dear Dylan Cain,
Why do you smoke, Coach Dylan? We both know that it is absolutely awful for your health.

I am a young girl who has seen several people in her family quit smoking, and from my personal experience, it has impacted their lives positively. My uncle quit smoking, and now he is a positive role model for his two young, adorable children. I can tell you without a doubt that he considers it one of the best decisions he ever made.

I will never forget my third grade teacher, Mrs. Hettrick, drawing a pair of red ovals on the board and saying, "These are your lungs." Then, she drew gray ovals. "These are your lungs when you smoke." Finally, she pointed back to the red lungs. "These are your lungs when you stop smoking."
It's never too late to go back, Coach Dylan. You're young, and you should have many years of your life ahead of you, but those cigarettes are taking that away from you. According to the Center for Disease Control and Prevention, smokers usually die around ten years earlier than people who don't smoke. That's ten years you could spend living your life to the fullest.
However, Coach, I know you. I highly doubt you'll stop smoking just for your own benefit. But what about for others?
For the class kids, who are too young and innocent to breathe in the smoke that follows you around? For the other coaches you work with, who spend tons of time with you? For your mother, who has a business to run and three other kids to worry about? For team kids like me, who are often training with you?
Coach Dylan, quitting won't be easy, but it also won't be solitary. There are programs and products designed to help people in your situation, like nicotine gum and lozenges. There are also many people around you who would happily help you through this decision.

The choice is yours to make, Coach Dylan. No one can control your decision.
But we can all hope which side you choose. And I hope you choose the possibility for a long, happy, cigarette-free life.
Sincerely,
Emily S.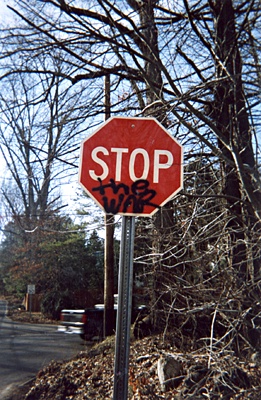 © Jillian K., New City, NY