You Are Not Alone
October 20, 2017
Why would someone want to end their life? Normally, a suicidal person may not ask for help, but that doesn't mean that help isn't wanted. People who take their lives don't want to die they just want to stop hurting. Some causes for suicide could be depression, psychotic, or are bullied. Bullying can be form in many ways. "Approximately 34% of the students report experiencing cyber bullying during their lifetime and 15% of students admitted to cyberbullying others during their lifetime" (Patchin, 2015).  This is a problem for modern day society as almost everything is in your phone or computer. Suicide is the 10th leading cause of death for elementary school-aged kids in the U.S.
Each year, 34,000 people commit suicide, about one death per 15 minutes. Why would someone want to die and how can we prevent this? Suicide is a desperate attempt to escape the sufferer game that has become unbearable for some people. According to Drapeau & McIntosh, 2015 "Suicide is the 2nd ranking cause of death for individuals 15-24 years of age – homicides ranked 3rd". A common myth is that people who are going to suicide don't usually talk about it. But in fact this is false. According to Help guide, "Almost everyone who attempts suicide has given some clue or warning. Don't ignore even indirect references to death or suicide. Statements like 'You'll be sorry when I'm gone,' 'I can't see any way out,' — no matter how casually or jokingly said, may indicate serious suicidal feelings."
Something that you can do to help someone who is thinking about suicide or has made the decision on suiciding is trying to talk their way out of it. Some people believe that once someone has made their decision they cannot go against that decision. Some things that you can say to help someone who may be thinking about suicide are, "I may not be able to understand exactly how you feel, but I care about you and want to help." Or "You are not alone in this. I'm here for you." If you wanted to help a suicidal person get professional help. You should do everything in your power to get him/her the help the s/he needs. Suicide is a very serious thing. It's not something that you want to take lightly.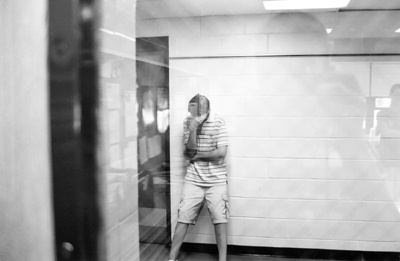 © Kyle W. Pompton Plains, NJ