My Mental Health Journey
September 18, 2017
It is the middle of freshman year, and I'm sitting on the floor in my friend's room as she Facetimes. Out of nowhere, her friend starts talking about his suicide attempt, which of course grabs my attention. As I listen to his story, what really hits me is the way he describes the feelings he had. Somehow, I feel every word he says. My heart becomes heavy, and something is ringing in my head: Stop listening! But I keep listening anyway.
Finally, my stomach is sinking and I leave the room. The hallway seems miles long; every light dims as I walk by. The walls are closing in, so I walk faster. Thankfully, my roommate isn't there. I don't even bother turning on the lights, but pace around in the dark bumping into things, my heart racing, thoughts spinning, stomach sinking further. I'm having the panic attack I've had panic attacks about, and end up in my closet, sitting on the floor wiping my sweaty palms on my clothes.
I run back down the hall to my proctor's room. She's a junior and has helped me many times before, so I feel hopeful she'll help again. She knows what's happening and asks me if I feel "safe." For the first time, I realize I don't. I am scaring myself.
I'd already been receiving "help" for awhile. My school set me up with a counselor--as in, go see her or get a detention. Once a week she'd ask me all the same questions while I sat on her smelly sofa. My favorite was, "Do you think this is all about school being hard?" I responded with single word answers. I knew that school was not the root of my problems, but I was not yet ready to talk, and she let me get away with it. She was an intelligent person, but probably just didn't want to deal with another teenager full of angst. I barely wanted to deal with it myself. To give her credit, she was better than another therapist I had whose house was full of mannequins. I try not to think about her.
My next therapist was funny. Our first session consisted of my trying to explain that I didn't need to be there and her gently laughing and saying every kid tries that. We got along well and she taught me a lot of coping mechanisms. Sometimes she was hard on me, but I knew I needed it. The only problem was that before parent sessions, she and I would plan what I'd say and how to talk to my parents, and then she would abandon all that and in front of my parents tell me I should be listening to them. I already felt guilty about upsetting them, and ended up feeling ganged up on.
My final therapist was amazing. As soon as I met her, we clicked. We loved the same things and were both obsessed with cats. We talked more easily than I had with any therapist before, but that's partially because, at last, I was ready to open up and work. Plus, it didn't hurt that I was on medications that kept me feel happier and more balanced, and that I'd had so much support and help from others.
I'm now at a point of self-awareness I've never experienced before. I know it's unreasonable to believe I'll always be happy; there will be downs as well as ups. However, I now know my limits and when to seek help if things become too much. I'll forever be grateful to my proctor, and the way she helped me inspired me to become a proctor myself. I try to use what I've learned to help others, and because everyone is different, I offer different ideas and they can choose what to apply. It's been eye-opening to be on the other end. I've grown close with many of the girls who have sought out my help, and watching them grow and find happiness is indescribable. I'm incredibly proud of those who immediately seek help, knowing how long it took me.
Asking for help is one of the hardest things to do in life. One of the scariest moments in my life was when I realized I needed help and would have to work for it. Motivating yourself when you feel in pain is not easy. No matter how many people tell you that you need help, unfortunately nobody can provide you with the mindset you need to receive it; it has to come from within. As scary as seeking help and working to feel better is, it will change your life.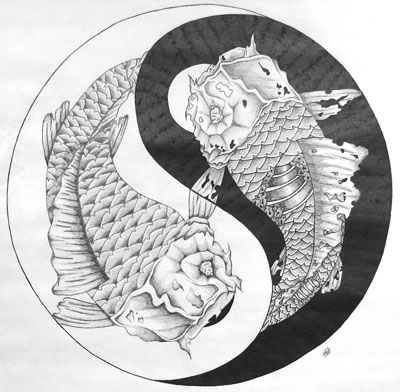 © Matt F., Pierz, MN