Sexual Assault on College Campuses
March 24, 2017
Women ages eighteen to twenty-four are three times more likely to experience sexual assault, including but not limited to rape. Every ninety-eight seconds an American is sexually assaulted (Rainn). With the immense publicity recent cases such as the conviction of Brock Turner and other accused sexual assaulters receive, this topic is often discussed among Americans, especially regarding the safety of college campuses. These cases engender questions concerning consequences, false accusations, and how to solve the problem. Despite recent lenient convictions and sentences, sexual assault and rape on college campuses, nonetheless in any setting, should be handled with greater seriousness and harsher consequences for those convicted.

Rape is the most underreported crime. This is evident in the National Sexual Violence Resource Center's study that shows sixty-three percent of sexual assaults are not reported (Huffington Post). Of those reported, rape cases are often not taken up by prosecutors due to the low success rate in convicting accused rapists. Jurors often do not side with the victim, as it is difficult to present hard evidence in such cases. Rape cases often involve alcohol and not publicly, which makes it difficult to prove that there was no consent. In such cases, jurors are led to come to a decision based solely on the accuser's word against the accused. With such little definite evidence, rapists are rarely properly convicted, and sometimes falsely convicted. In addition to being the most underreported crime, rape and sexual assault is also one of the hardest crimes to fully convict someone beyond a reasonable doubt.

In the rare cases where there are witness accounts, DNA conformation, and other hard evidence, often times those found guilty do not face appropriate consequences. For example, the cases of Brock Turner and Sam Ukwuachu resulted in very conservative sentences, although their charges were worth more jail time. Although Brock Turner's action and charges are worth more than ten years in jail, he was sentenced to only six months and was released for good behavior after three (Huffington Post). Turner faced the charges of rape of an intoxicated person, rape of an unconscious person, sexual penetration by a foreign object of an unconscious woman, sexual penetration by a foreign object of an intoxicated woman, and assault with intent to commit rape (SwimSwam). Despite these charges, Turner faced minimal jail time and the situation was blamed on the consumption of hard liquor on college campuses. Since the incident on Stanford University's campus, hard liquor has been banned on college grounds (NPR). Turner's light consequences and the blame put on alcohol for the situation shows how rape cases often favor the defendant and rarely bring justice to the victim. This is also evident in the case of Sam Ukwuachu, in which he was also faced with only six months in jail for the raping of a girl at Baylor University. Additionally, of the students who are not convicted in a court of law, less than one third of them are expelled from their respective campuses (Huffington Post).

In conclusion, sexual assault and rape on college campuses is a substantial issue nation wide. The root of the problem lies in the fact that the majority of cases go unreported, and that those that are reported are not handled seriously and often the rapist is not accused. The question of how to solve the issue is one that will never fully be answered, but if the proper steps are taken, the cases of sexual assault and rape can decrease immensely. Banning hard liquor is not the solution, but rather acknowledging that the problem lies in the leniency sexual assault cases face. No matter how much alcohol is consumed, violating someone sexually should never, and is never, justified.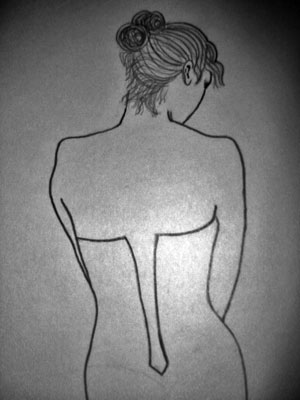 © Jennifer B., Larchmont, NY