Empowering Women, Period.
MAG
November 15, 2015
Over the past year, I have spent a lot of time thinking about women's issues and women's rights. What I have learned has shocked and saddened me, especially regarding menstruation. We almost never talk about it, yet the menstrual cycle is ubiquitous. It's one of the only things that makes me uniquely female and is universal to almost all women. The truth is that I had never considered the challenges of menstruation beyond my own experience.
In my life, if I run out of supplies, I can just go to the store and buy some, or, more often than not, I ask my dad to get them for me. If I have cramps at school, I can take a pain reliever. Sadly, this would be a luxury for millions of women and girls around the world who don't have access to necessary supplies. None can expect a father or husband to buy them, due to deep-rooted cultural stigmas around menstruation. Access to feminine hygiene products makes a shocking difference in the lives of women – especially young girls – today.
In Nigeria, for example, the stigma and knowledge surrounding menstruation remains more or less the same as it was hundreds of years ago. One of the most startling and disappointing facts is that the number-one reason girls in underdeveloped countries drop out of school is because they don't have access to menstrual supplies, can't afford them, and aren't educated about their bodies. According to UNESCO, one in 10 girls will drop out of school because of this lack of access. In Nigeria, 65 percent of women and girls can't afford menstrual supplies, which means that they must use cloth that needs to be washed. If cloth is not available, women might resort to bark and dirt. Girls choose not to go to school because of cramps and fear of leaks. Consequently, after continually missing one week out of every month of school, they fall behind and drop out. Given all the chaos in the world today, it is especially disheartening that girls are forced to forfeit their education simply due to a lack of menstrual supplies. This is a solvable problem that has the potential to provide dramatic social and economic benefits.
Fortunately, there are organizations such as AfriPads, Lunapads, Donate Pads, and more, that are working to provide knowledge and supplies to women and girls. In 2009, a study done by the Ministry of Education in Nigeria found that increased distribution of sanitary pads coupled with sexual and reproductive health education would increase attendance in school by 3.5 days per month per female student. This is a small yet important step.
Poverty also plays a big role in whether menstruation hinders a woman's life, both in my hometown of Chicago and around the world. If a woman doesn't have money to buy supplies, she has to make them out of reusable materials. However, in places that lack easy access to clean water, it can be difficult to maintain hygienic reusable pads, ultimately compromising a woman's health. In the United States, because menstrual products are not a part of government-approved health care, poor women do not get financial help to purchase them. Over the course of a single year, a woman will spend $150 on these supplies alone, which is a huge expense. For this reason, there has been much discussion lately about the "tampon tax." Taxing feminine hygiene products seems especially unfair when considering items that are tax-free, such as edible sugar flowers or crocodile meat. It is laughable to think that our government considers tampons a "luxury" item while edible flowers are not.
In addition to international organizations, there are groups working to help women on the national and local levels. To help out, I started an organization at my school called Tampon Tuesdays to help raise awareness and funds for women and girls who can't afford feminine hygiene products. On the first Tuesday of every month, Tampon Tuesdays holds a bake sale, movie screening, or event to help raise money and awareness. At every event, students and staff alike have the option to pay with either tampons and pads or cash. Communication is key, and Tampon Tuesdays works hard to help reduce the stigma around menstruation. I'm happy to say that many boys have been very willing to help and enthusiastic about this cause. Even holding a tampon can help minimize the mystery and stigma surrounding menstrual products.
I have begun to partner with other schools in Chicago to spread awareness and raise money for the cause. Already, in its short life, Tampon Tuesday has reached close to a thousand people, raised hundreds of dollars, and collected hundreds of tampons and pads. During this school year, the supplies will be donated to the Maria Shelter, a safe place for homeless women and their children in Hyde Park, Chicago. To address the significant challenges internationally, the money collected will be donated to Afripads, an international organization that provides reusable pads to women and girls, as well as educating young women about their bodies.
Female empowerment is a global problem. And menstruation is an important factor that has been ignored, dismissed, and stigmatized for centuries. Far too many women have been silenced. This natural function of the human body should be acknowledged and respected – not shamed or ignored. We can all do our part to raise awareness and spread the word.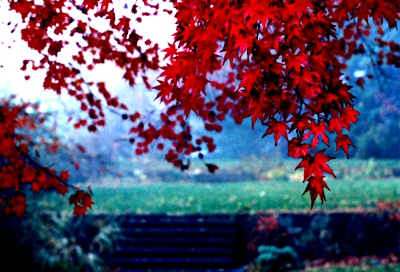 © Susan R., Iselin, NJ