The Terminator
MAG
November 11, 2015
When I was in ninth grade I was made fun of because of my weight. I was called fat, useless, and a waste of space. It caused me to feel depressed, anxious, and insecure. In gym class, a boy named Zack would bully me.
"I hate fat people, and that means you," he would say any time I was near him.
I responded the only way I knew how: "Well, sorry."
"Get away from me, fat boy, before I kill you. The world would be a better place without you."
Each of his words was like a bee sting, and I was getting stung over and over again. I tried my best to ignore Zack, but he always got in my head. It made me depressed.
For warm up in gym, we would do 20 push-ups and 20 crunches. I always had a hard time, and would usually quit. Zack would look at me and chuckle with a devious smirk, which made everyone else look at me.
My depression built up until I finally decided I wanted to change and get healthier so Zack would stop bullying me. I thought it would be easy until I started working out and doing push ups and crunches, and running. After a week I stopped because I felt weak and thought it was too hard to change.
The bullying continued, and I was dwelling on what Zack said every day. One day browsing on YouTube, I came across a video of a huge, muscular man who was cut like a statue, and as big as a boulder.
"Change starts in the mind," he said. "You change your mind, you change your body. It doesn't matter how much you can lift. The thing that matters is you're trying, you're eating healthy, you're working out, you're doing it to change yourself mentally and physically, making yourself be better."
For a long time I thought about the last two words he said. Be better, Drew, I said to myself.
I realized I had been a quitter. I had given up when things got hard. I would rather take the easy way than the challenging way. I had to think differently if I really wanted to change my body.
I started working out again, but this time with a different mindset. I chose to do things the right way instead of setting myself up to fail. I ate healthier and worked out regularly, not giving in when it got hard.
There were moments when my body hurt, but I couldn't quit because my mind wouldn't let me. Two months passed, and I had lost 15 pounds. I was feeling great about myself because I was now healthy, and that confidence made Zack leave me alone.
I later found out the man who had inspired me in that video was Arnold Schwarzenegger, the bodybuilding legend, actor, and governor. Two years have passed since I changed my life, and I still haven't given up.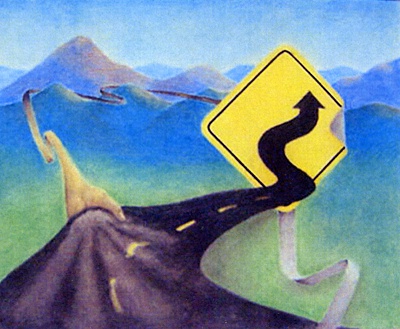 © Tyler W., Muleshoe, TX