Therapy
October 13, 2013
"I feel lost," I tell you. You stare at me and say nothing. You never say anything until the end.
"I feel worthless," your lips mimic my own, but only I utter the words.
"I haven't cut in thirty days," I turn my razor around and around in my hands. Your eyes follow mine, staring disapprovingly at the harsh piece of metal.
"Sometimes I still think about ending it," my voice cracks a bit, and I look at you. You're biting your lip so hard I expect blood to drip down your chin. You take a deep breath at the same time that I do.
"But I try my best to stay strong," I try to keep my voice steady.
You stare at me with your sharp blue eyes, as if you expect me to say something else.
"Because..." I begin. I pause to lick my cracked lips then try again.
"Because everything will be okay," we say together.
You smile and I hear a beeping noise. Our time is up. I won't see you again until next week.
I reach up and unclip the end of the white sheet from the middle, letting it fall over the mirror.
I am alone.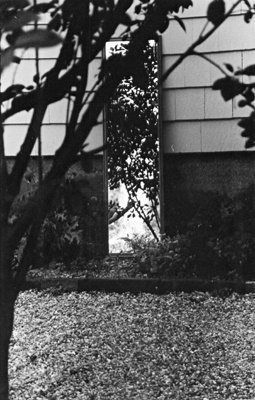 © Kate R., Marblehead, MA