Critical Response - Medicare Costs Climb
March 21, 2013
On September 21st, an article was released on the New York Times website. Its heading, "Medicare Bills Rise as Records Turn Electronic," set a lot of heads turning. It caught my eye, especially with the upcoming election as both Romney and Obama fight on whose policies for Medicare are better or cheaper. The article, containing extensive information on how the change from paper to electronic records has seen a significant increase in costs to those who've switched to electronic records. So you can get an idea, the increase is about 15%. Experts are fighting with each other, attempting to see how this could be happening, because the entire idea behind going electronic is to save some money.

However, this is obviously not the case, and as I've said above, the increase is extremely significant. Many experts have jumped to a conclusion that this new system is vulnerable to "fraud and abuse." And although there have been reported cases of the abuse of the new system, there's not a lot of proof behind it at the moment.

A major underlying problem with this new system is definitely the Morals vs. Pay debate. Doctors are supposed to be patient focused. They shouldn't be doing the job for the pay; they should be doing it to help people. However, on the same token, everyone wants and generally needs money. Frankly it's hard to NOT take pride in your work and feel happy when you're compensated for that work. That issue could be one of the opinions of the doctors abusing this system. They feel that they aren't getting compensated for the quality or quantity of work they do, and they create fraudulent tests to help themselves get the pay they feel they deserve.

The other argument that goes along with the pay aspect of it is the fact that the doctors feel no guilt in abusing this system. Why, you ask? Simply put, the doctors know that the huge insurance companies are paying for these tests, not your average American. However, stealing from insurance companies definitely has its problems, and definitely effects EVERYONE. People will hear from the insurance company if fraudulent medical tests are created, and false medical records could entirely screw up the common population from debilitating diseases to cancer left untreated. If the system worked differently, I sure hope they would feel differently about abusing the system.

Most hospitals and other medical institutions have switched to this electronic record keeping mainly because of the financial incentive provided by the government to make the switch. This act of not switching immediately to the new program shows the hesitation of the hospitals, which may hint at underlying problems of the system. Many doctors and hospitals, however, defend this new way of keeping records, saying it's easier to use and helps remind doctors and other professionals on previous tests and others they haven't tried.

I, however, find this whole system to be corrupt. I feel as though with a flick of a switch or a press of a button, fraudulent medical tests can be created, increasing pay of the doctors or hospitals easily. The people in charge of the new system either have to reform it quickly to stop the spread of fraudulent test taking among other things.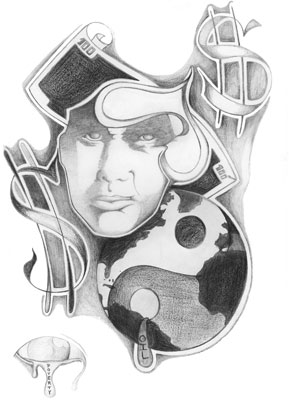 © Kevin M., Miami, FL