Reducing Fat, Sugar, & More
October 14, 2012
Now a days, I think we can say that our eating habits are not as healthy as we'd like them to be. Why? Well partially because healthy foods don't always taste that good! Here I'll teach you how to reduce your sodium, cholesterol, sugar, fat and other intakes. This way you can eat what you want, and stay healthy.

When eating junk food, remember that you have limits. These limits tell you how much you should eat of a certain item. These are called daily values. When looking at nutrition facts, you should watch out for these items:

- Fat (Saturated, Trans)
- Sodium (Salt)
- Cholesterol
- Carbohydrates
- Sugar

You should not be eating more then 15% per serving of any of the above (excluding sugar).

Let's take sodium for example. Say a serving of chips (20 chips) has 19% of sodium DV (daily value). Another brand of chips says a serving (again 20 chips) has 6% of sodium DV. Which brand would you choose in order to reduce your sodium intake?

The answer is brand #2. Brand #1 has way more sodium compared to brand #2. Brand #1 has 19 percent of all the sodium you should eat in a day... in just 20 chips!

To find out more about Daily Values, visit these websites:

US: http://www.fda.gov/Food/GuidanceComplianceRegulatoryInformation/GuidanceDocuments/FoodLabelingNutrition/FoodLabelingGuide/ucm064928.htm

Canada:
http://www.hc-sc.gc.ca/hl-vs/iyh-vsv/food-aliment/sodium-eng.php

Don't overeat and take in too much of something. Read the label! Stay informed on what you eat.

ALWAYS read the label before you eat. This also includes ingredients too. Avoid extra added colours and flavours.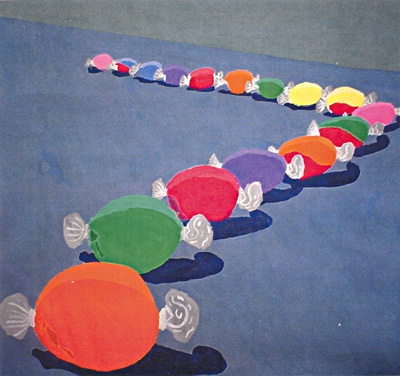 © Adam S., New City, NY