A Lesson in Brawling
September 29, 2012
The glare of the sunlight reflects off her piercing, lime-green blouse, penetrating your eyes. It's lunchtime on a seemingly typical school day, and she's in the midst of a crowd of friends, huddled and laughing, speaking a few words and then turning around to scowl at you at intervals. The group of friends, breaking out in choruses of "Oohs" and chuckles, seems delighted by the gossip she's spreading, the cruel rumors that appear to be about you. You feel the adrenaline oozing into your bloodstream, gradually at first, then accelerating at an alarming rate. The situation is spiraling out of control, your emotions at the zenith of irrationality, and you're convinced there's no turning back.

You throw down your backpack and begin to approach her, whilst the circle of friends encompassing her begins to widen. You holler a few words at her — angry, powerful words. She responds with an acidic laugh.

Out of the corner of your eyes you spot the door to the administrative office building, a mere fifty paces away. Inside is an array of teachers and councilors — responsible, knowledgeable individuals who could help resolve this issue before it escalates into something much larger and more dangerous. They could bring about effective, meaningful change, ensuring the safety and physical well-being of both parties involved. Sadly, you're not willing to take use of this.

The blur of colors as kids run to the scene and the sounds of taunts are distracting you from making a wise decision. You're sure of only one way to shut down the gossip. You shriek your last set of profanities and take the plunge.

You've quickly trapped her in a headlock, feeling victorious as she screams in agony. You've thrown her on the ground now. She scissor-kicks your shins, a sensation that feels like rocks smacking against your bones, and you retaliate with a blow to her back. You hear a cracking sound, a horrible, mind-wrenching cracking sound, but that doesn't stop you from delivering a final series of hair pulls before a campus supervisor pries you two apart.

You are escorted directly to the administrative office; she, lying on the pavement in critical condition, is deemed only fit for a hospital. As you sit on a cold, plastic chair inside the Dean of Discipline's office, you hear the blaring siren of an ambulance nearby. You take a moment to ponder how much pain, anguish, and injuries could have been forestalled had you calmly, maturely, dignifiedly proceeded to the office in the first place and resolved the issue serenely. Sure, she may have started a mess by spreading spurious rumors about you. But you piloted it into a dangerous situation for all individuals present.

The dean informs you that you've been suspended until further notice. As you sit in the hallway of the office building, a petite, blonde-haired girl passes by you and then stops in her tracks. "Are you the one that beat up that other girl?" she asks. You remain silent and lower your gaze. She continues, "I heard they've taken her to the hospital right away. She's fractured two ribs and'll have to get surgery soon, probably even therapy. They said something that you stretched her ligaments too far, and that she probably won't be able to play on our water polo team ever again. I think she's gonna be out for like two months now. Just thought you should know."

Fighting in schools nowadays is much more detrimental to physical health than most teenagers assume. The National Youth Violence Prevention Resource Center maintains that such violent physical interactions can easily lead to, but are not limited to, broken or bloody noses, bone and rib fractures, tendon stretches, spinal cord injuries, permanent disfigurement, or physical impairment. Although it may not appear so in the heat of the moment, there is always a safer, more meaningful solution to any situation that a fight that could compromise your's or someone else's physical mobility and well-being for life.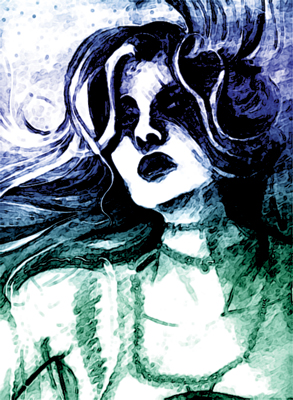 © Sindi J., Westminster, MD