Chewing Tobacco
MAG
I started using tobacco in third grade. My brother had a pouchof chewing tobacco, so I tried it. I thought it was thenastiest stuff I had ever tasted. I threw it out and startedvomiting, but I didn't tell anyone. The next day, I tried itagain and that's when my addiction began. I got my own can ofchew; Mint Skoal was the best.

Three years passed andI thought I was "bad" because I had never been caught. Butthen I got caught. When my parents asked me I denied it, butthey aren't dumb. My dad sat down with me and we had a talk.He said he was setting a bad example. He told me about hislife and when he'd tried the stuff. I said it wasn't his faultI'd tried it and gotten addicted. He grounded me for twoweeks, which seemed like forever. He said if I got caughtagain, he would make me eat a whole can of Copenhagen, thestrongest kind of chew.

That summer I was at a friend'shouse fishing. I left my empty can of chew in my bag and mylittle brother found it. When I got home, my dad was waitingfor me. But he didn't even ground me, I guess because Iadmitted it. I told him the can of chew was empty and I hadfound it on the road. But I did tell him I waschewing.

Many kids will try tobacco. Some will nevertouch it again and others may become addicted like I did. Ihope most will be smart and never lay a finger on it. What I'mtrying to say is, no one can live your life for you and no onecan make your decisions, but remember it's your choice, yourbody, and your health.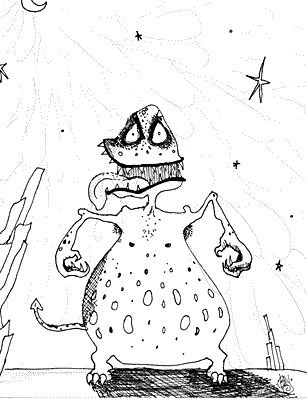 © Billy A., Phoenix, AZ