Grace & Me
MAG
Gracecould be considered my worst enemy, or my best friend. She is with me practically24/7, always there for my protection: Grace, my back brace. Her goal - to fix myback, but in the process, she has become a part of my family.

Almost twoyears ago, my family and I "adopted" Grace from Gibraltor Orthopedics.At first she was lonely, but she quickly made new friends. First, she shared anice-sized bedroom with a comfy bed, a TV, and even a computer with me. She madea new best friend, my sister Rachel. Grace is constantly chattering to Rachel inher squeaky, high-pitched voice. Sometimes Grace and Rachel even dance togetherwhile I play the piano. Grace is so adored by my family for who she is and whatshe does for me that she is even kissed goodnight.

Everywhere I go, shegoes, even to Camp Timber Tops, where she was the most popular piece of plasticaround. My bunkmates loved dressing her up while I showered. They placed myyellow rain slicker on her and stuffed Duke, our mascot monkey, inside so hishead stuck out where mine usually is. At camp Grace also learned a variety ofcard games, and became known as the "Spit Master."

Grace alsoloves to travel. In her short two-and-half-year lifetime, she has gone to Mexicoand Canada. Grace's favorite trip was to Hawaii. She walked so close to bubblinglava flowing from a volcano that her eyes watered and she could smell thehorrible scent of sulfur. Grace loved going to Pearl Harbor since she is such ahistory buff. She loved Hawaii just a tad too much, and returned to New York abit sandy.

Because Grace is helping me so much, she gets to dictatethe style of clothing we buy. She has a very unique shopping sense.Unfortunately, but understandably, she loves bulky clothing and button-up shirts.I hate all the clothes she chooses, because I prefer more stylish items that aretoo tight for her bulky frame. Since Grace is, after all, a piece of plastic, sheis unable to do her own shopping. So, she hired her own personal shopper ... me,because we are so attached! But I just can't wait until I can go shopping withouther.

And that day is coming. Within the next year, I will finally be ableto de-crease my time with Grace because I have almost finished growing. After Ireach my full height, Grace really won't have a job to do. Then my family willsay for the last time, "Good night, Gracie."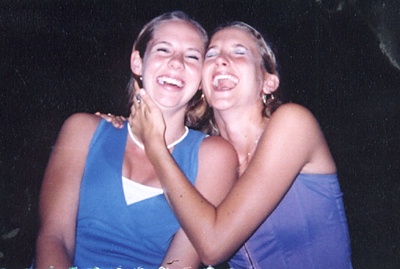 © Elena F., Platte City, MO