It's Not About Sympathy
MAG
About l2 years ago, a doctor (who resembled the Grim Reaper) took me into a room and gave me my diagnosis: pulmonary hypertension, a terminal illness.

Everyone thought that I was in denial and suppressing my feelings because I didn't let it bother me. People were constantly putting their hands on my shoulders and asking, "Are you alright?" A few thought I needed to see a psychiatrist to help me "cope," but I would hear none of it. I didn't see the point in paying someone to ask, "And how does that make you feel?" I told them I already had a shrink: my best friend. If I have a problem, he's the one I go to.

From the moment I was diagnosed, I've never wanted sympathy, which is probably why I kept it a secret from my friends for a while. When I finally broke the news to one friend, I told her with a smile, and for a month she was convinced I was playing a joke on her.

My sister thought she was making the sweetest gesture in the world when she designed a tombstone for me with the inscription, "I think we'll miss her." I giggled because, for my sister, this was like saying "I love you and just want to help."

My dad has been the best at knowing that for me the way to deal with things is to smile. He and I always make our visits to Texas Children's Hospital (TCH) interesting. We try to see how many rules we can break and how fast we can get out of there.

Then, there is Dr. K., whom I see regularly. My father looks forward to my appointments with him so much that I suspect he thinks up topics for them to discuss. Dr. K is an extremely funny and eccentric man. He is the most dedicated physician I know, and believe me, I have met a quite a number. My father and he get along so well that often they would turn a 20-minute appointment into a two-hour conversation.

We have little games we play with Dr. K., like I go to the emergency room and see how far through the process we can get without filling out any paperwork. Or, we try and think of new and interesting ways to torture the hospital. My father invented a little rule, the 40-40-40 rule. It means that at TCH 40% of the work gets done in 40% of the time with 40% of the effort. The funny part is that he made a point of telling everyone we met this rule and some of the newer doctors ask him questions, believing it is an actual hospital rule.

Besides the fact that my illness is well, fatal, it has actually been a pretty fun experience. Sure, there have been ups and downs, but doesn't everyone have these? I guess the moral of this story is make the best of the cards you're dealt and the outcome may surprise you. It's not about getting sympathy ... it's about getting the presents!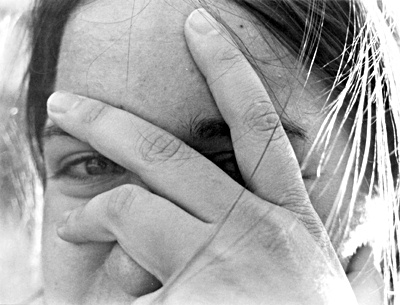 © Claire E., Bethesda, MD