Why Drugs?
MAG
Drug abuse is a terrible problem. It not only affects the user, but everyone around him or her, including children. I know because I'm the child of one. The abuser does not realize how they affect others but I could think about nothing else. You worry about the drug user all the time.

My dad overdosed on alcohol and drugs and had a really hard time pulling through. He was in intensive care for more than two months, was operated on six times, and given 26 units of blood. He had tubes all over, and was on a ventilator for two weeks. He survived, but still can't walk, and his vision is almost gone.

I want to let abusers know what runs through their children's heads: Will Dad ever stop doing drugs? He doesn't care or love me anymore. This is how I felt when my dad overdosed. I felt really mad at him for doing drugs and not thinking about his children. I wanted to cry because I still loved him and wanted him to be okay. I felt very helpless.

I used to feel like I was the only kid whose parent was a drug abuser, but I have found many others. Over six million children live with at least one parent who has abused drugs or is dependent on alcohol. Almost one million live with a parent who abuses or is dependent on both alcohol and illicit drugs. Among parents living with their children, fathers (8%) were more likely than mothers (4%) to have this addiction.

I want to speak for the kids and let their parents know that their abuse really hurts their kids, who often feel like they should be able to do something to stop their parents' abuse. I want parents to let the kids know that they do love them and to quit using drugs.

There is always hope somewhere. The doctors told us that my dad had died more than once, but he is still alive today. Even though he can't walk and is almost blind, he is alive. While he was in the hospital, he gave his life to the Lord. He is really trying to change. He wants to patch things up with my sisters and me.

In some ways, even with his disabilities, he is more of a dad now than he was before. Now we talk to him and he cares about what we think, feel and do. He wants to be a part of our lives, something we never thought he wanted before. Parents and children, remember, if this happens to you, don't give up. Miracles do happen!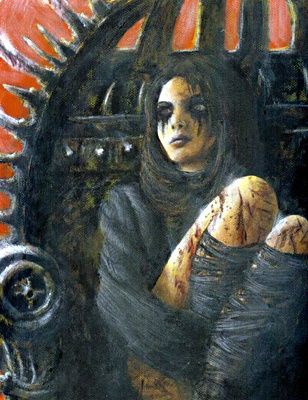 © Veronica N., Kenora, ON, Canada