A Hole Chamber
MAG
The vicious odor maliciously slapped me in the face. Anyone who entered this building could swim in the stench of latex, disinfectants and plastic. This is where I would be living for the next two days. After years of traveling from hospital to hospital, doctor to doctor, waiting room to waiting room, it was official - the ineradicable hole in my heart was finally going to be closed.

The perpetual visits to hospitals to meet with world-renowned cardiologists droned on like a sticky summer day where only the hum of a bee prevents you from drowning in a daydream. By the time I was in seventh grade, I had traveled up and down the East Coast to be analyzed, tested and diagnosed. In between the monotonous appointments, the phone ominously demanded attention with calls from specialized surgeons and doctors with the latest information. If my mother wasn't on the phone with Mr. Doctor-with-a-long-name-and-one-too-many-college-degrees, she could be found doing research at a hospital library.

Often she was replying to e-mails from famous cardiologists, cardiac surgeons and electro-physiologists in New York, Chicago, South Carolina and even Europe regarding my gloating, pompous flaw: Atrial Septal Defect. In plain English, this means that there is a hole between the left and right upper chambers of my heart. Instead of the blood flowing through my heart in a normal pattern, some goes through the hole in the opposite direction of the traffic, causing the enlargement of my heart.

Consequently, I didn't have the endurance for athletics or any long-term physical activity. With determination I always pushed myself and I never failed to be short of breath or physically weakened with constant fatigue.

***

The sign beckoned me, mocked me, belittled me: Boston's Floating Hospital for Children. I despairingly sighed in the backseat of our car, wishing that the first day of summer vacation could instead find me absorbing the sun's rays on a sandy beach. At the sight of the hospital, a serrated blade was slicing my anomalous, jarring breath. Mimicking the sound effects of an anti-smoking commercial, my breathing accelerated into a rapid rhythm.

The open door of the doctors' office made me want to dash away, but my will power was suffocated as five doctors entered the room. Dressed in white or murky green lab coats, all had a surgical mask dangling around their necks and matching clogs to top off the Smurf-like ensemble.

After years of wearing 24-hour halter monitors and undergoing tedious testing, I was in the presence of five world-renowned cardiac specialists and surgeons. They were the imperial regime that I, the revolutionary, was attempting to debase. It instantly became a lose-lose situation for me. My thoughts and tears violently raced each other to see who could reveal themselves first. The tears, of course, won.

The anesthesiologist tried to console me, saying, "I have a liquid that will calm you and allow you to relax. We call it the silly medicine. Do you want some?" She had a "you're-just-a-silly-child-and-this-drink-will-make-everything-go-bye-bye" tone of voice.

"S-s-sure, I'll drink it," my voice quavered.

The doctors and my parents discussed the specifics of the surgery that was about to take place. Suddenly I was obsessed with a case of the giggles and probably surfing on a bubble-gum cloud somewhere in lollipop land.

"Mom, I'm gonna get a strawberry-flavored gas mask, right? The Smurf-doctor promised I could pick a flavor! She said she'd put the IV in after I was asleep," I bubbled.

I now realize why the anesthesiologist speaks to people like they're three-year-olds. Later, I learned I hummed all the way to the operating room! Being a respiratory therapist, my mother was permitted to observe the procedure, but since too many people have died in her arms on operating tables, she left the room suppressing tears.

There was music playing in the distance somewhere. I wanted to immerse my soul in it, play between the harmonies, taste the tune. But somehow I couldn't reach it; the stars twinkled light years away. A force was pulling me upward; I had no strength to resist it. Then, I was once again slapped unexpectedly. The odor's cruelty had finally penetrated my nostrils and swirling mind.

Recollections of where I was came flooding back, along with the stench of latex, disinfectants and plastic. However, this time it was different. Faintly, I heard oxygen gushing around my head only to realize I was breathing through an oxygen machine. My throat was coarse and sore from the tubes. There was no feeling from my waist to the tips of my toes and I was forbidden to move.

Attached to my body were an IV and three machines: one for my breathing, another a heart monitor, and the third calculated the amount of oxygen in my blood. This was no ordinary recuperation room. I was in the Cardiac Intensive Care Unit.

For awhile, I kept myself busy trying to get my brain neurons and my body to act in unison. When I finally could, a high-pitched buzzing sounded from one of the machines, reverberating down the hallway. In a heartbeat - mine, that is - three nurses rushed into my room. It could have been one nurse, but I was seeing three. They started checking and tinkering with the wires. Meanwhile, I was busy vomiting from the anesthesia and shaking uncontrollably, which I would do for the next eight hours.

According to the monitors, my oxygen level would get too low, and at times my heart would have spasms trying to reject the implanted device. I had no sleep that night. If the monitors' alarms weren't alerting the nurses, they were mimicking the buzz in my head, leaving my ears ringing.

After being designated a "successful surgery," double and triple-checked, I was free to leave the hospital, get this ... free of monitors, tubes and wires! Doctors' instructions: lay low for one month, which is how I spent my summer vacation.

Six months later, I was again slapped in the face, but this time it was with harsh news. The right side of my heart, which had become enlarged before surgery, still had not gone down. On top of that it was believed that blood clots were traveling to my brain, pressing on my optic nerves causing vision failure, severe migraines and family panic.

Doctors continue to document their findings, hopeful that my heart will resume its normal size. This cutting-edge procedure has no known long-term results, therefore my medical status will be followed for my entire life. Some people are crippled by their flaws, but I find strength in mine.



Editor's Note: Krista is 100% healthy now and enjoys skiing, playing tennis, and dancing. A happy ending!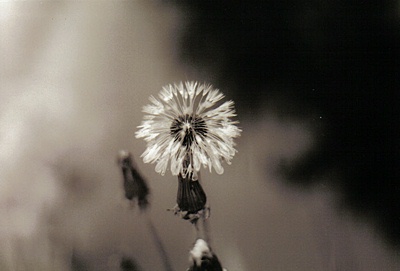 © Sarah S., Poland Spring, ME