To Mom, on Drowning
MAG
"If your child were drowning," you asked, your whisper trembling with fear, "and you wanted to help her more than anything, would you save her, or would you watch her drown? You're drowning, Jessica, and all I want to do is help."

"I know," I protested, exhausted and irritated from our ceaseless clashes. "But the problem is, you're a worse swimmer than I am. If you tried to save me, you'd drown, too."

You always worried too much, even when there was nothing to worry about. I should have expected your tendencies to intensify when something actually happened in my life that merited concern. Then again, I should have known that anorexia's quiet deceit would steal my life from me.

I should have expected that anorexia could never, as I once believed, help me gain control over my life; rather, it would rob me of the little control I had. However, I have come to understand - and I want you to understand - that nothing about this impossible circumstance should have or could have been expected. There was nothing either of us could have done to stop it. The truth, however upsetting, is that it happened and the most that we can do is try to understand it.

I was not trying to spite you, Mom. My actions were not some perverse strategy to get back at you for something you did. I was anorexic, not evil. And although you may not believe me, I did love you, Mom, despite our hideous arguments. I loved you when I slammed my bedroom door in your face. I loved you when your screaming made me shriek, quiver and cry. I loved you while I told you how I loathed you and wished you were dead. I loved you then, and I love you now. But I had to recover without your help. And no matter how deeply you wished you were the one with the eating disorder, you could not recover for me. I had to recover for myself.

Never think in terms of what you could have done better, Mom, it won't help. Never think, If I had done this differently, maybe she wouldn't have become anorexic or, If I had done this instead of that, maybe she would have gotten better faster.

Never look at yesterday; just look to tomorrow. With each day that passes, I am one day farther from my anorexia. I am one day happier and I am one day stronger. Better tomorrows keep me going; let them keep you going, too.

Yes, I was drowning, Mom, and I was fully aware that you wanted to dive in to rescue me. But had you jumped in, both of us would have drowned, so instead, you let me fend for myself. I struggled, and I know witnessing my pain must have hurt. At long last, though, just as you knew I could, I learned to swim. And today, the long-awaited happier tomorrow has come, and finally, I have met you at the shore.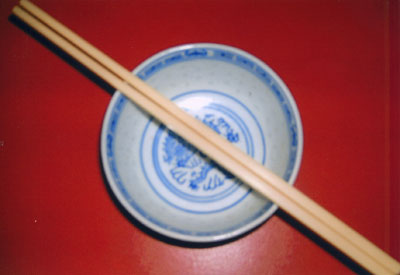 © Brian N., Milford, CT