Growing Up Stupid
MAG
Kids yell as they ride their bikes down the street with water guns. The Oklahoma sun makes it hot enough to cook an egg on the ground. Sweat pours down a little girl's face and mixes with her tears. Why am I so stupid? she wonders. Why can't I read? She tells herself she can't play until she reads 10 pages but as she struggles, she only cries harder.

All summer long the little girl works at trying to finish a second grade text, though she will be entering third grade.

When school starts, her classmates make fun of her, calling her stupid. Her teacher tells her she will never be anything and that she might as well give up. The teacher even goes so far as to tell the whole class that they should work harder to make sure they aren't stupid like her. She only has two friends; one girl's family works with handicapped people, and the other is a black girl, one of three in her school. It gets to the point where her parents demand she be tested to see if she is mentally retarded.

So, one day a man comes and takes her out of class. He gives her a reading test. She can't do it, and she starts crying harder than ever. The man stops the test and asks her about some pictures. Some are ink blots and when he asks what they look like, she starts to tell a story. He asks her lots of questions, all of which she answers. He gives her some math problems and she solves them easily. Then he returns to the reading test, this time telling her what sounds different letters make and she doesn't have nearly as much trouble reading.

That night her parents, teacher, principal, guidance counselor, the man, and she have a meeting. They conclude that she has never been taught phonics and has a slight case of dyslexia. The man even says that she is one of the smartest little girls he has ever met, that she knows all about art, and her oral skills are amazing.

Still, as the year progresses, things get worse. Her classmates call her stupid and retarded; they push her and shun her, and so does her teacher. She runs from class every day to see the guidance counselor. By the end of the year her mom starts taking her out of class early so kids can't beat her up after school.

Then, the family moves from Oklahoma to Illinois. Every time somebody tells her she's stupid, she tries not to think about it. Every time somebody calls her a retard she says, "Nope, I've been tested for that." But still, it hurts. The past makes you who you are, but it doesn't determine who you will become. What happens can make you strong, if you let it. Otherwise, it can pull you down forever.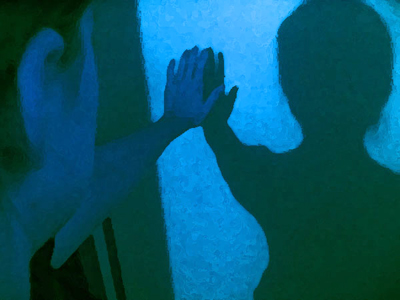 © Katie C., Libertyville, IA