"Babies" Having Babies
April 27, 2012
My fellow students, teen pregnancy is a major issue facing our nation today. Our nation has one of the highest teen pregnancy rates in the world. Teen pregnancy not only contributes to high school dropout rates but also makes the pursuit of higher education difficult. This leads to a population of people who are uneducated and unable to properly provide for themselves or their offspring. Who better to help with addressing the issue of teen pregnancy than those from whom the issue originates and affects? Our voice must be heard regarding what it is needed to reduce the rate of teen pregnancy.
We understand there is absolutely no way to prevent all teens from getting pregnant, but we as an organization of students can work to reduce the high rate of those who do by advocating for education and assistance. Education is an essential component of life success. However, it takes education outside of academics. Education in life skills is necessary as well. This includes learning how to conduct oneself responsibly in the area sexual activity. How can students be expected to be responsible sexually if they lack sex education? Educating teens gives them an opportunity to think more about the choices they make with regards to engaging in sexual activity. Increased efforts in abstinence education and pregnancy prevention are a means to not only decrease teen pregnancy rates but the rate of teens with sexually transmitted infections as well.

Increased education will not deter all teens from engaging in sexual activity. Therefore, it is essential we also advocate for the availability of contraceptives. Condoms are nearly 100% effective for the prevention of pregnancy as well as sexually transmitted infections. Condoms can be easily distributed to teens desiring to use this type of contraceptive.
Local health departments are capable of distributing contraceptives such as condoms and they are an excellent resource for education regarding sex, teen pregnancy, and sexually transmitted infections. Allowing health departments to conduct educational seminars regularly in high schools and provide contraceptives such as condoms would be a huge step towards addressing our nation's teen pregnancy rates.

This plan would help the nation deal with a problem that develops into many other issues. As the next generation of this nation, we students have to work towards making decisions that will impact our future in a positive manner. In order to make responsible decisions we must be informed and educated on choices and the consequences of these choices. Thus, increased efforts in education and prevention of teen pregnancy are a must.I will advocate for the education and prevention of teen pregnancy until it becomes a reality. I hope I have your full support because it is going to take the unified voice and effort of all students. Thank You.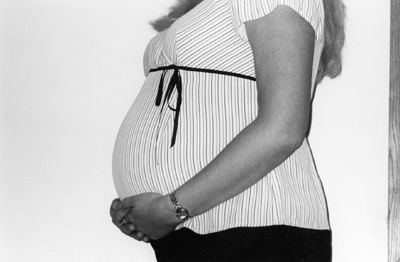 © Cathryn C. Pequannock, NJ