A Basketball
April 27, 2012
Why has my owner stopped using me? I'm just a basketball that has not been thrown, dunked or shot in a long time. My story started thirty-three years ago when I was newly purchased at a sporting goods store. My owner's name was Tim; he would play with me all day long, and I even felt like I was of some importance. Then it happened, my life changed forever.

That day, one of Tim's friends, Mark, came over and told Tim about one of the latest videogame systems, the Playstation3. At first, my owner disagreed with the idea of playing with it, but Mark convinced him to give it a try. Four hours later, my owner returned, and I could tell that Tim had had a great time playing on that video game system. Over the next couple of days, I noticed that I was being used for less and less time, while Tim and Mark were playing together on the Playstation3 for longer periods of time. I thought that my time was over; how could I ever compete with a video game. Over the next couple of months, I realized that Tim had gotten fatter, and he needed glasses. I was worried for him.

Lack of exercise was the reason Tim had become so fat. If I could speak, I would have told him that his future was going down the drain. Unfortunately, Tim's addiction would not be placated, and he continued to play on the Playstation3. There was nothing I could do to tell Tim to play outside more often. Luckily, Tim still acknowledged me as his property and he took care of me, but I just wish he would have played with me more.

Now it is thirty three years in the future, and I am still in Tim's possession. Sorry to say, but Tim is obese. He wears thick black glasses, and he is as fat as an elephant. But Tim realizes his mistake, and makes sure that his two boys, Nick and Jack, don't make the same mistake he did. Now I am played with all the time, and I'm happy that Tim learned his lesson and made a good decision for the future of his children. Obesity is no joke, play outside more, and make sure that you eat healthfully. The very decisions you make now can affect your future.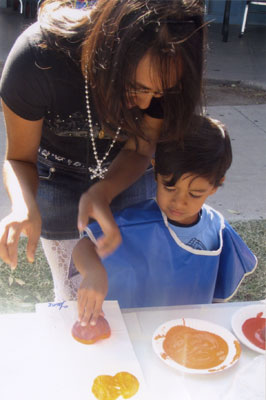 © Melinda M., Phoenix, AZ