3 reasons why you shouldn't kill yourself
April 24, 2012
When I was five, I had no worries as a kid. I didn't think about how people on average were getting killed or having cancer or suffering from an awful disease. I most certainly did not think that my friends would ever think about committing suicide. Suicide is a result of depression 75% of the time. On average one out of three people will suffer from depression some time in their lifespan. Even more shocking, one out of two people who suffer from depression is during their teen years. Suicide is a result of extreme depression. I believe that instead of committing suicide, teens should want to live a happy healthy life.

Remembering that there is a lot to live for will help you to deal with these feelings of wanting to give up. I have never known anyone who actually tried to take their life. However, I know a lot of teens who are not able to talk to their parents, teachers or counselors about all the stressors they are unable to manage. Such as the expectations in school, requirements to get into college, and expectations from family. Sometimes it seems too much to handle. No matter how hard you try it is never good enough. I can see how one could just say "I quit."

Remembering there is a lot to live for will teach you to be a better person. In an article by Melissa Conrad Stoppler, MD, she stated that suicide is the third leading cause of death for the ages of 15 to 24. This is following homicide and accidents. Boys are more likely than girls to commit suicide. Some warnings signs are as follows: withdrawal from friends and family, difficulty getting along with others, rebellious behaviors, and changes in quality of schoolwork. Dealing with these stressors now will teach you to become a responsible adult. It teaches you to become a stronger person as well as being able to talk to others about your feelings so you do not explode. It also gives you the tools to help others. It has taught me to turn to my faith in times of crisis.

Remembering that there is a lot to live for is like David conquering Gollaith. Depression is a bully. One needs to bully proof their feelings and not exaggerate over the little thing. Such as wanting to kill themselves over a split end, what someone said to you, or how someone looked at you. I don't think suicide is ever the answer. People need to know how to love themselves. You need to look at your accomplishments and what you can do instead of focusing on the negatives because no one is perfect. It is important as a teen to realize you are not alone. It gets better day by day. There all kinds of resources to turn to in order to survive these difficult years. I'm sure if you just look around the room in class you will discover a whole hand full of teens going through similar struggles. The key is just asking for help.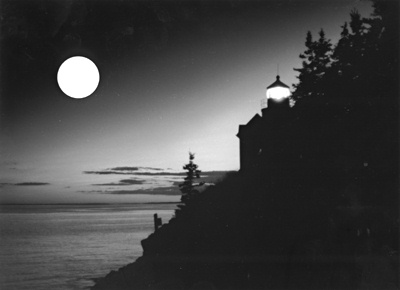 © Steve S., Marblehead, MA